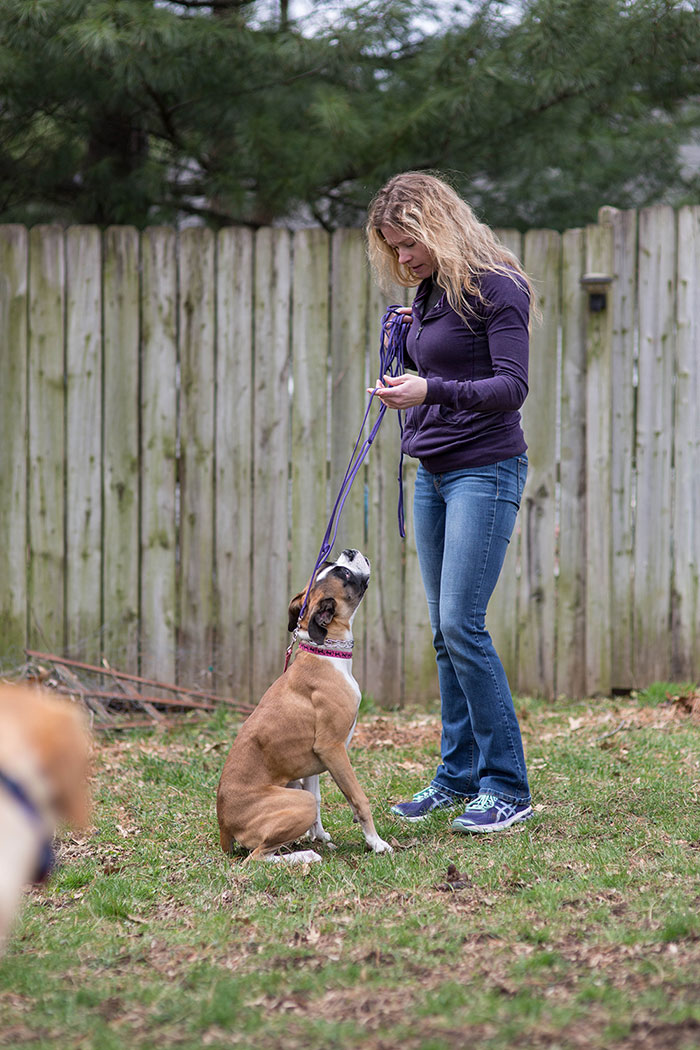 Dog On It Training and Rehabilitation is Omaha and surrounding areas premier dog training company.
---
Our focus is on creating a balanced relationship between humans and dogs thru leadership and obedience training. I help you with your relationship with your dog so you can both live a happy and healthy life together. It is about the art of living with your dog. We will give you the tools and training to continue all of the training to have continued success. We must learn to better communicate with our dogs to help them be the best they can be!

Our training specialization is addressing and teaching you how to help your dog with issues such as leash pulling, jumping up, anxiety, fearful/reactive issues, dog aggression, puppy issues and many other behaviors. With all clients I begin with a focus on foundation/relationship work, as it sets the stage for all other training we will cover. Once the ground work for the relationship is set, we work on the specific issues you are having. You will find with developing a trusting, fair and clear relationship with your dog, many of the nuance behaviors will start to dissipate. I also offer specialized e-collar training for those wanting to enjoy off leash experiences with your dog. The e-collar is also very helpful with fear, anxiety and aggressive behaviors.

Training with Dog On It is joining a family. We assure you fantastic results if you put in the work with us and offer life time email support. Training varies from private in-home lessons, board and trains (dog staying at Dog On It for 2-3 weeks), day training and boarding (for clients only). We can help assess what training option would be best for you and your dog(s). Once completed with training and all your follow thru at home, you and your dog(s) will be able to have many happy and healthy years together.