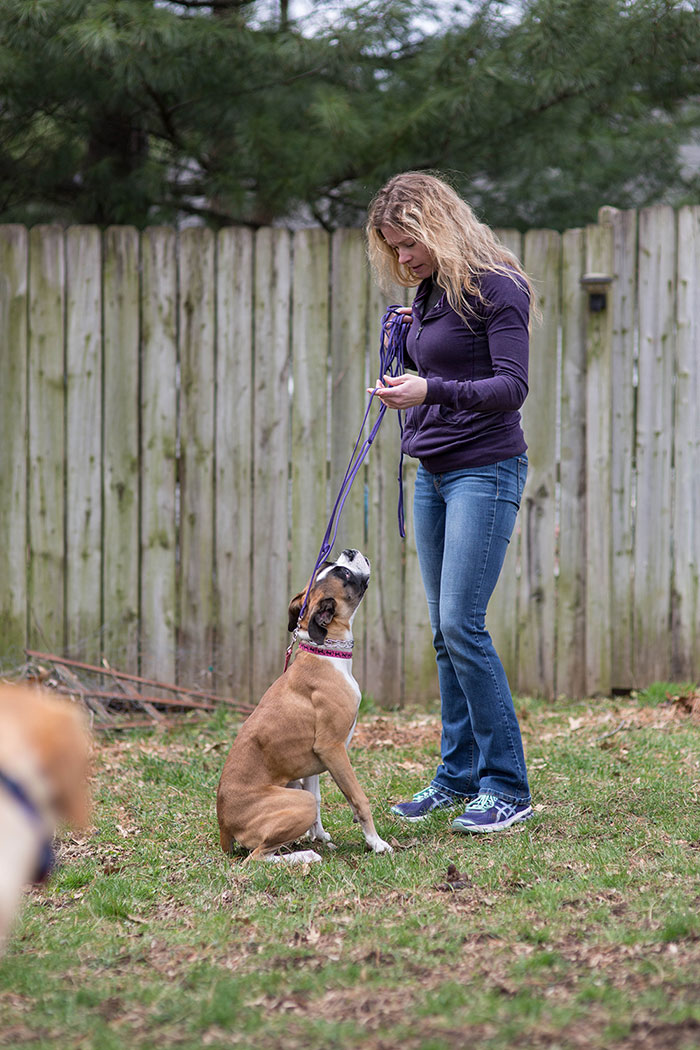 Dog On It Training and Rehabilitation is Omaha and surrounding areas premier dog training company.
---
Our focus is on creating a balanced relationship between humans and dogs thru leadership and obedience training. I help you with your relationship with your dog so you can both live a happy and healthy life together. It is about the art of living with your dog. We will give you the tools and training to continue all of the training to have continued success. We must learn to better communicate with our dogs to help them be the best they can be!

Our training specialization is addressing and teaching you how to help your dog with issues such as leash pulling, jumping up, anxiety, fearful/reactive issues, dog aggression, puppy issues and many other behaviors. With all clients I begin with a focus on foundation/relationship work, as it sets the stage for all other training we will cover. Once the ground work for the relationship is set, we work on the specific issues you are having. You will find with developing a trusting, fair and clear relationship with your dog, many of the nuance behaviors will start to dissipate. I also offer specialized e-collar training for those wanting to enjoy off leash experiences with your dog. The e-collar is also very helpful with fear, anxiety and aggressive behaviors.

Training with Dog On It is joining a family. We assure you fantastic results if you put in the work with us and offer life time email support. Training varies from private in-home lessons, board and trains (dog staying at Dog On It for 2-3 weeks), day training and boarding (for clients only). We can help assess what training option would be best for you and your dog(s). Once completed with training and all your follow thru at home, you and your dog(s) will be able to have many happy and healthy years together.
ABOUT YOUR TRAINER
---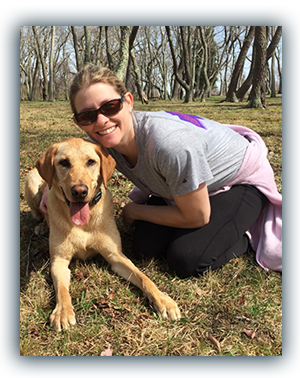 Hi! My name is Diana and I am the owner and head trainer at Dog On It Training and Rehabilitation. I found my way to dog training because dogs have always been a passion of mine! Well behaved dogs are even better! I spent my life growing up around dogs and helping animals of all kinds. I've volunteered at humane societies and local shelters over the years and have been lucky to have 2 amazing yellow labs. Now as most of us know labs can be a handful and I knew I wanted a well behaved dog, so that is truly what started this journey of mine. There are millions of dogs every year going in and out of shelters and getting euthanized because they can't find a home. A lot of times people are returning dogs because of bad behaviors and not knowing what to do. I want to be able to help people know how to not just train their dogs, but develop a relationship with them and learn how to more effectively communicate with them, so they can stay in their homes! I finally knew that I needed to take the knowledge I've gained and the love I have for dogs and start my business helping people and their 4-legged family members.
I have a bachelors in psychology with an emphasis on animal behavior. I spent most of 2015 learning and working with a world known trainer at his facility in Providence, Rhode Island. I worked hands on with dogs with many different types of behavior problems; from dog aggression, human aggression, anxiety, basic obedience and e-collar training. These experiences have equipped me with the science behind the balanced dog training I practice and also the latest techniques and tools being used. I continue to travel the US attending workshops and seminars to keep up on my skills and knowledge to continue to help you and your pups.
My goal is to help you establish a balanced and healthy state of mind for your dog. This is the foundation for having a well behaved dog you can take anywhere. I do this with tools and techniques that help communicate to your dog what is expected of them and help them find that calm state of mind. Leadership skills for the human are implemented to help let your dog know who you are a capable leader and they can trust you and the environment you put them in. There are many different tools that I use. I use the most humane tools to allow us to use the least amount of pressure to help our pups learn the way. Each dog and case is different, but I take the time to educate and work with owners to make sure all tools, no matter what they may be, are being used safely and properly.
I look forward to answering any questions and starting starting this journey with your family and your dog so there is peace in your household and your dog will always know it has its furever home!